In Marciana Gr. Z. 11 (379), notes in the margins are quite rare. When they do appear in the Greek column, they are mostly of liturgical type or they serve textual purposes: corrections or additions of forgotten words, additions of textual variants. In these cases, the script is careful and seems more or less contemporaneous (see e.g. folio 157r upper margin).
In the beginning of Romans, however, we came across another type of note. The note was not written with care and seems more recent: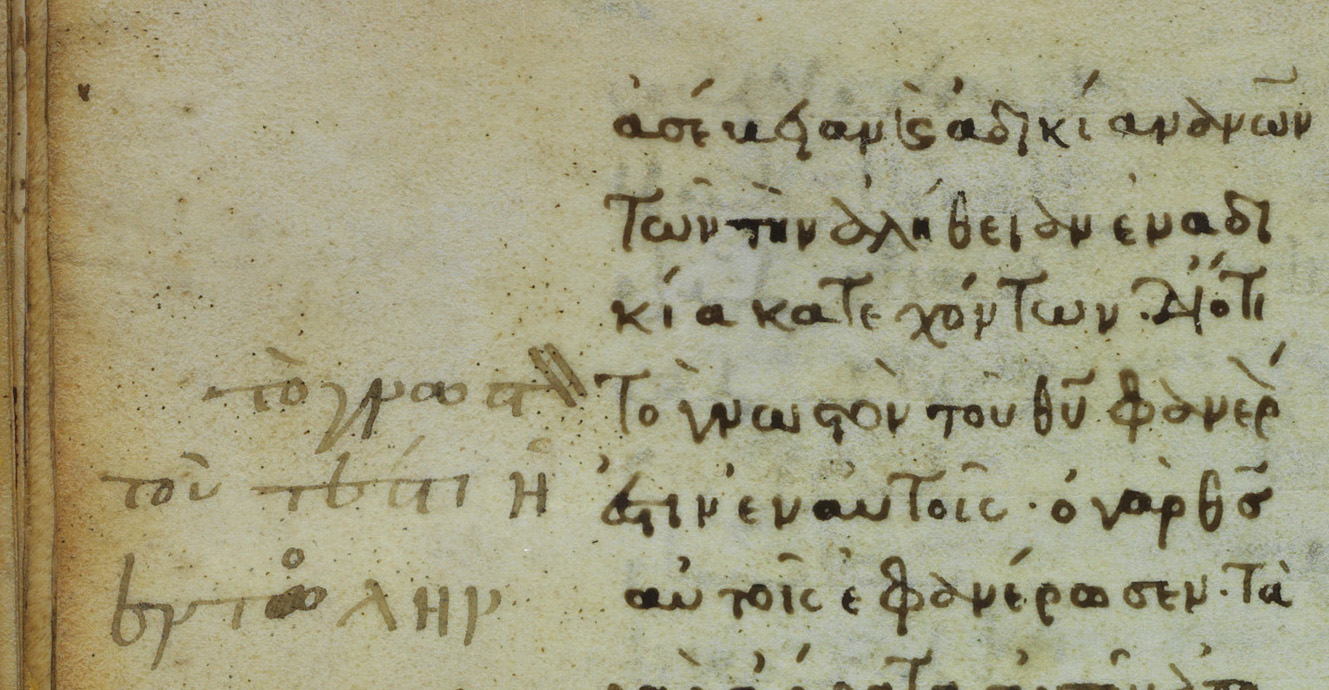 Marginal note folio 126v © Marciana Library
It is the left margin of folio 126v next to Romans 1:19: διότι τὸ γνωστὸν τοῦ θεοῦ φανερόν ἐστιν ἐν αὐτοῖς.
We read:
τὸ γνωστον 
τοῦτέστι ἡ 
εντολην
I am interested in your opinion about this note: do you read the same way as I do? Is it a gloss about 1:19 or the insert of a textual variant? Please comment below or use the topic in the forum to share with us your opinion.
In addition, I will prepare a more complete blog article about the marginal notes in the manuscript, which reflect the life of the manuscript.