Talk at the Aristotle University of Thessaloniki
Two weeks ago, we had the chance to present the project HumaReC as well as other activities of our group Vital-DH at the University of Thessaloniki. Anastasia and Sara were received by Prof. Ekaterini Tsalampouni, her assistant Paraskevi Arapoglou and her colleagues and students. The meeting with Prof. Tsalampouni and her team was very enlightining for many reasons.
Prof. Tsalampouni is leading a group of students working on New Testament manuscripts of Byzantine type. They are now transcribing First Thessalonians and are working together with Münster to include their work into the ECM of 1 Thessalonians. They were, of course, well aware of the existence of the trilingual manuscript Gregory-Aland 460. We had interesting exchanges about the manuscript and we will keep in touch for further discussion.
We also had the chance to visit the Vlatadon monastery, which houses the Patriarchal Foundation for Patristic Studies and the largest collection of microfilms of manuscripts from Mount Athos (more than 9000 microfilms). During our visit, we talked about their future plans of digitalizing this precious collection and creating a database to effectively classify the contained information.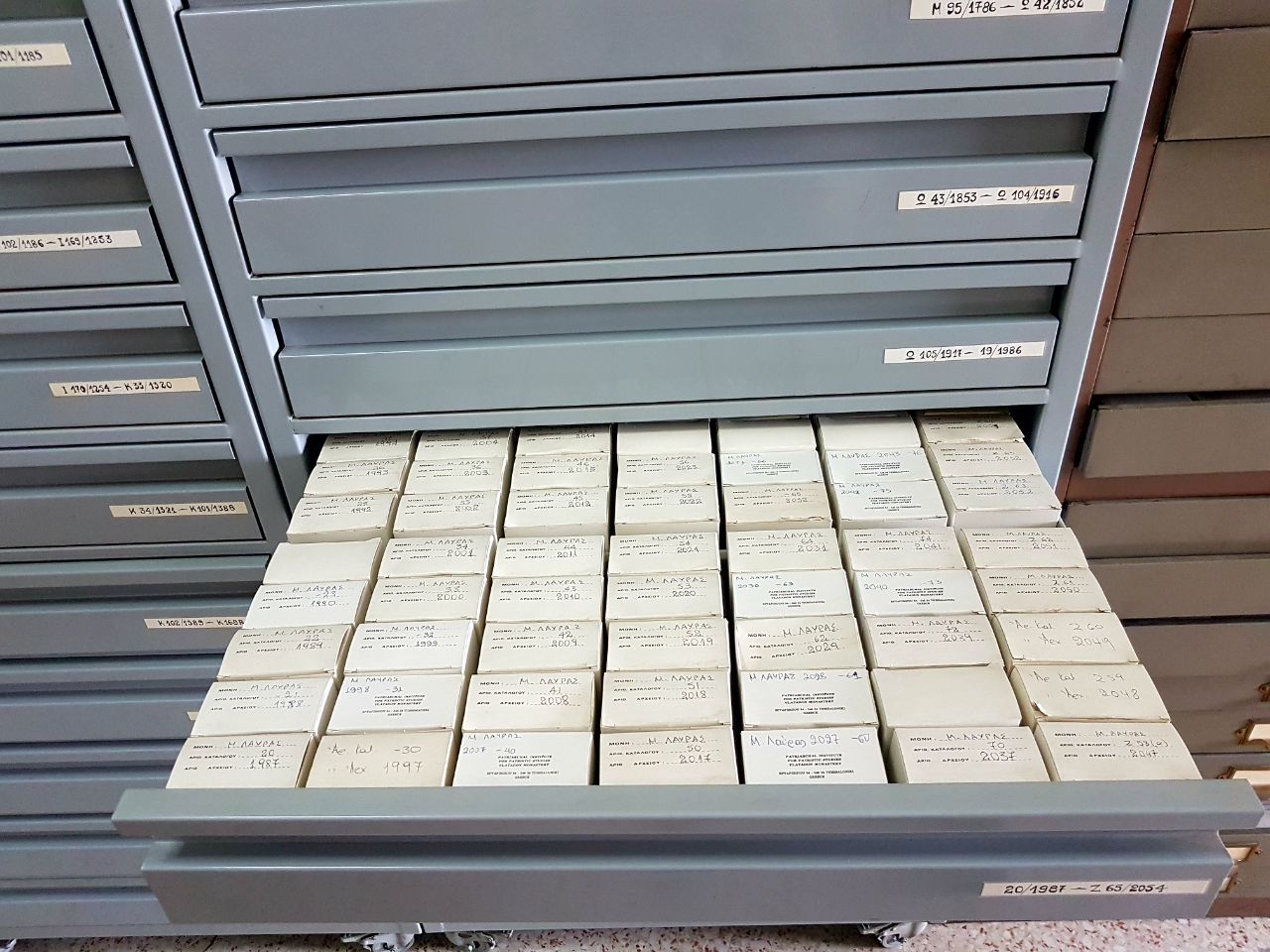 Microfilms of Mount Athos manuscripts at Vlatadon monastery © A. Chasapi
Finally, our talk which was given in front of students and graduate scholars was well received. It was followed by a long and intense discussion that gave us plenty of ideas on how we can move forward and improve our research.
We wholeheartedly thank Prof. Tsalampouni for the amazing reception and organization, and we are looking forward to future communications and collaborations with her and her team!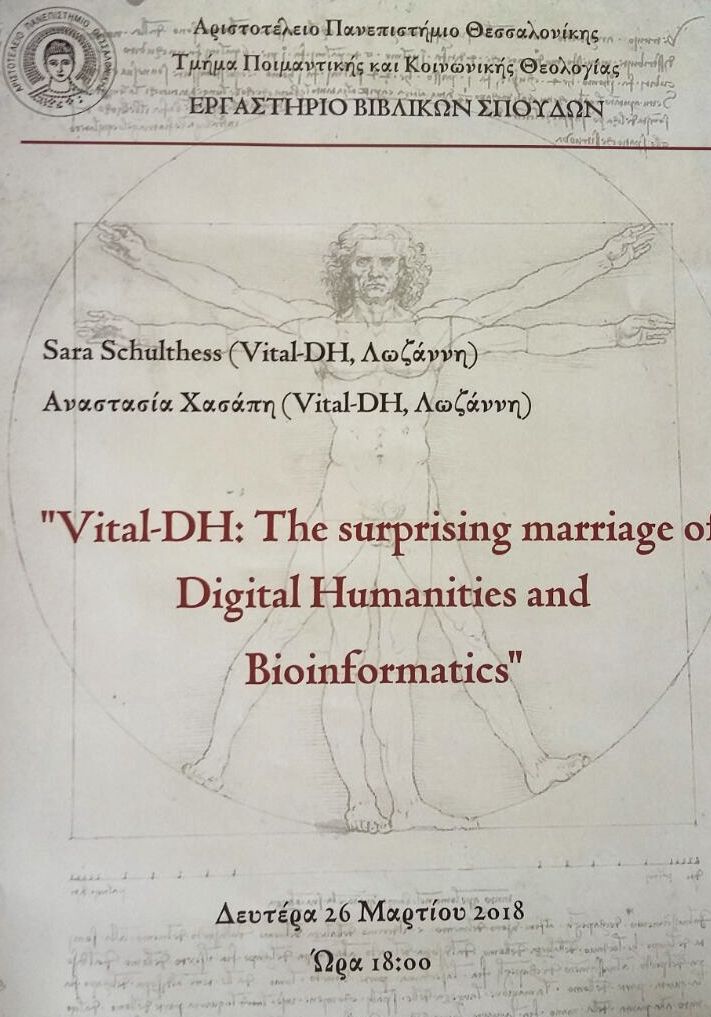 Poster of the talk